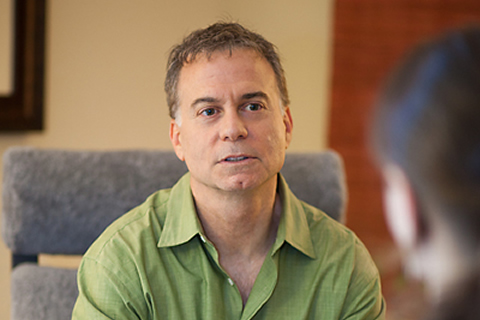 My Practice
In my clinical psychology practice I work with individual adults and couples. I address a wide range of clinical issues and symptoms, as well existential issues such as midlife transitions, meaning, and spirituality. In addition to individual psychotherapy and couples counseling, I also work with couples in pre-marital counseling, co-parenting counseling, and post-divorce resolution (see below).
My Approach
I practice existential-analytic psychotherapy, which is a blend of contemporary, interpersonal psychoanalysis (which tends to focus on the depths of patients' psyches and histories as illuminated by the therapeutic encounter) and existential-humanistic psychology (which tends to emphasize key human concerns such as aliveness, authenticity, meaning, maturation, and mortality).
Pre-Marital Counseling
Pre-marital counseling is for couples who are thinking about or planning on getting married, and want to thoroughly explore that decision and its ramifications, as well as deepen their knowledge and celebration of each other.
Co-Parenting Counseling
Co-parenting counseling is for separating or separated parents who need assistance in transitioning from being romantic partners to being business partners in the business of raising their children.
Post-Divorce Resolution
Post-divorce resolution counseling is for divorced or separated couples who want to achieve forgiveness and closure in their former relationship with each other so that they can truly move on with their lives unburdened by the hurts and resentments of the past.