Stephen H. Sulmeyer, J.D., Ph.D. is a lawyer, psychologist, mediator, and collaborative law practitioner. His psychotherapy practice is based in Marin County, California. He offers alternative dispute resolution services across Northern California through JAMS. Steve's unique blend of law and psychology allows him to identify and work effectively with, rather than shy away from, the underlying psychological obstacles that are often the real barriers to the resolution of conflicts. Steve's conflict resolution work covers a wide range of subject areas including family and divorce, business/commercial, intellectual property, employment, probate, elder, trusts, estate planning, discrimination, partnerships, insurance, and community matters. He is also a trainer in psychotherapy, mediation, and collaborative divorce.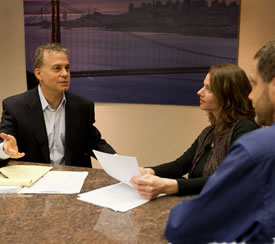 Mediation
Mediation is a consensual, cooperative, confidential process in which a skilled neutral professional facilitates the reaching of a negotiated resolution to various kinds of disputes. What sets Steve apart from other mediators is how his dual training as a lawyer and psychologist allows him to help the parties get below the surface of their dispute to its root causes.
Read More »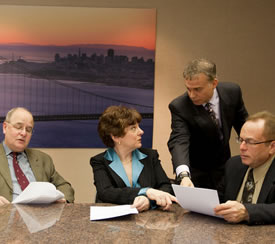 Collaborative Practice
Unlike mediation, which makes use of a single, neutral facilitator, Collaborative Practice is an interdisciplinary, team-based approach to resolving disputes. Because each party participates in the negotiations with their own lawyer and divorce coach, this approach provides maximum support to the parties. In the collaborative world Steve serves solely as a divorce coach, while still offering clients the benefits of his dual background.
Read More »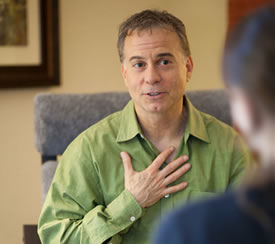 Clinical Psychology
In his clinical psychology practice Steve works with individual adults and couples. He addresses a wide range of clinical issues and symptoms, as well as existential issues such as midlife transitions, meaning, and spirituality.
Read More »